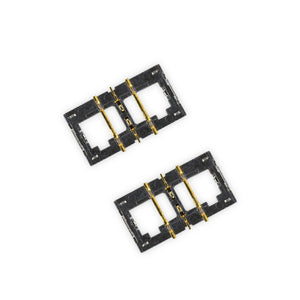 2 X FPC Battery Connector Unit for iPhone 6
For sale is a set of 2 replacement battery connectors for the iPhone 6. 
Sometimes when removing the battery from the iPhone 6, the connector can be damaged and that can mean that the battery will stop giving power to the phone. To replace the damaged connector you will need to desolder the damaged connector and then solder in one of these replacement units. 
These new battery connectors are shipped from the UK, we offer free first class delivery to UK addresses, we ship internationally for a low price. This item comes with a 90 day warranty.