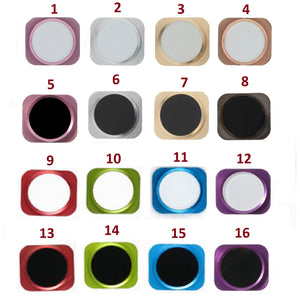 Replacement Metal Aluminium Home Button For iPhone 5C (5S Style)
For sale is a replacement aluminium home button for the iPhone 5C. These buttons can add a unique look to your iPhone 5C by swapping the bland original home button for the more stylish iPhone 5S version. 
We have 16 different options to choose from, these are real replacement home buttons, not stickers, you will need to remove your iPhone 5C front panel to fit this replacement home button. The buttons are made from aluminium & glass and have a smooth glossy feel. 
This item is stocked in the UK. We offer free First Class delivery to the UK. We ship internationally for a very low price. We dispatch all orders within 24 hours.