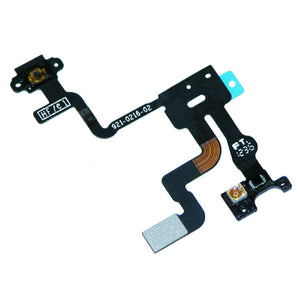 Power Flex Cable & Proximity Sensor Replacement for iPhone 4S
For sale is a replacement iPhone 4S power flex cable. This flex cable comes with a new power button and proximity sensor. The item is brand new, tested and in full working order. There is new adhesive on the cable for installation. 
This item is shipped from the UK. We offer free, first class, UK delivery. Worldwide shipping is also available for a low cost. An 8 piece tool kit is also available for a low cost.
If you have any questions about this item, please click here to contact us.
Summary:
New iPhone 4S Power Flex Cable (Model number A1387)
New Power Button
New Proximity Sensor
Adhesive
Part Number: 821-1467-A