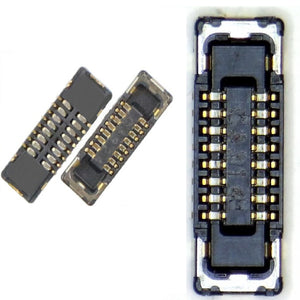 J2118 Home Button FPC Connector for iPhone 6
For sale is a replacement iPhone 6 home button connector. 
The home button connector, located on the motherboard, can become damaged commonly by water or bad connector placement when sitting the home button connector. If the connector has become damaged your home button may have stopped working. You will need to desolder the existing connector and replace it with this new one. 
We offer free first class delivery to all UK addresses. International shipping is available for just £1. This item comes with a 90 day warranty. 
Compatible Model: iPhone 6
Board Designation: J2118