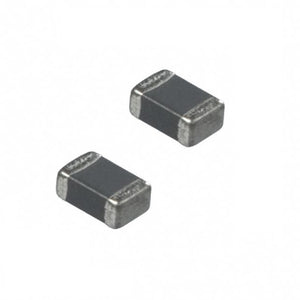 Set of 2 FL4211 Back Light Filters for the iPhone 6S & 6S Plus (240OHMs-350MA)
For sale is a set of 2 replacement FL4211 back light filters for the iPhone 6S and 6S Plus.
If your iPhone 6S or 6S Plus has no back light then it could be that one of the filters in the backlight circuit has blown and needs to be replaced. You can use one of these replacement filters to restore the circuit to working form. 
We offer free next day delivery to all UK addresses, international shipping is available for just £1. These items come with a 90 day warranty. 
Compatible iPhone Model: iPhone 6S & 6S Plus
Board Designation: 
For iPhone 6S: FL4200, FL4205, FL4208, FL4209, FL4210, FL4211, FL4212, FL4213 
For iPhone 6S Plus: FL4200, FL4205, FL4208, FL4209, FL4210, FL4211, FL4212, FL4213, FL4291, FL4292, FL4293