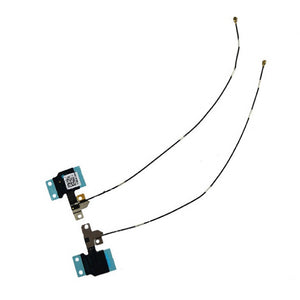 Wifi Antenna Replacement Flex Cable for iPhone 6S
For sale is a replacement wifi antenna for the iPhone 6S. If your wifi has stopped working, you are receiving a very weak wifi signal or your wifi is greyed out then this replacement flex cable may repair your iPhone. 
This replacement antenna is brand new, never used, it has been tested before shipping and in full working order. This part comes with a 90 day warranty. We ship all items from the UK, delivery to the UK is fast and free, we ship everything First Class using Royal Mail. We ship internationally for a very low price too. Your order will be dispatched within 24 hours. 
Features
Brand New Wifi Antenna
24 Hour Dispatch
UK Stock
Free First Class UK Delivery
International Delivery for £1
90 Day Warranty
Compatibility
For iPhone 6S 16GB, 32GB, 64GB & 128GB
iPhone Model Numbers: A1633, A1688, A1700
Part Number: 821-00168-06